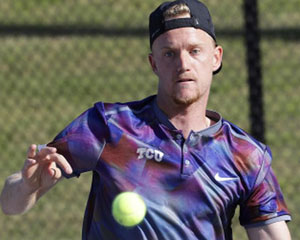 While in Chicago for the ITA National Indoor Championship, I had the chance to sit down with Alex Rybakov, 22 year old TCU Senior, currently ranked #456 in the ATP Rankings, #262 in the ITF World Tennis Tour Rankings, and #8 in the ITA Collegiate Rankings.  That's a lot.
It's going to be a complex process for Alex when he goes pro in a couple of months. We sat down and talked about that, his choice to attend TCU, his relationship with the top Americans that he competed with in juniors, and how he's balancing pro aspirations with a full college schedule. 
Also, thanks to Alex for making some extra time on a busy weekend here in Chicago.